This is the question on the mind of many a high school admissions or marketing officer. YES! is the unequivocal response, and there are good reasons (and analysis) to suggest that blogging is one of the most valuable things you can be doing to impact the size of your applicant funnel.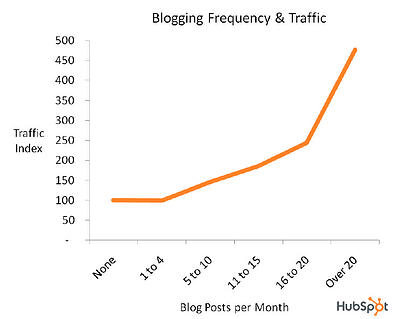 Whether you are the head of school or high school admissions officer or in charge of marketing campaigns, these insights provide compelling reasons why you should blog:
Blogging has significant search engine optimization (SEO) value. Your school's online presence and authority is directly related to your blog activity. Search engines thrive on content that is dynamic and changes frequently—and that is what a blog is all about.
According to research conducted by HubSpot (www.hubspot.com), blogging increases visitors to your website. If you can get more people to find and visit your school's website and thereby produce more leads, then this strategy is a no-brainer.
Publishing regularly to your blog provides a personal opportunity for you to communicate your message and the story of your school. If you have the ability to write effectively and tell a story about your school, then blogging can be an effective method to get your message out.
You have the opportunity to control your message and to publish as often as you like. (again, Hubspot research shows targeted blogging two to three times per week dramatically increases your visitor traffic) Just think about all the effort you take to get your story published in your local newspaper; now you can publish anything you want about your school anytime you want. You are your school's brand journalist.
However, if you don't have the time, desire or passion to write, then blogging might not be for you. If it's not for you, find someone else to share your school's message online in this format – an agency, staff member or outside writing service are three options. Blogging is one of many important online marketing activities that every private high school needs in its arsenal.
So go ahead and try it. I did. And look, you are one of many school thought leaders now reading what I wrote!