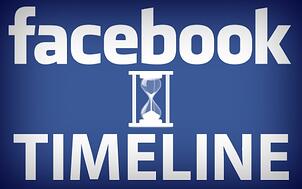 Facebook Timeline premiered its new brand pages on March 30, 2012. Facebook is likely already an integral part of your school's targeted online marketing plan. The Timeline features are exciting and provide innovative ways to showcase your school. Although many school admissions marketers are not yet comfortable with the redesign of their Facebook Pages and are unsure how to optimize the new design, those that have embraced Facebook's new features have attracted larger audiences of prospective students.
To make your school's Timeline a success, there are necessary steps you need to take. The new platform has the potential for truly beautiful, attractive designs. The cover photo is a great asset, as it lets you prominently display school logos, your mascot or campus, or sports or graduation photos. Timeline for profiles was designed to make Facebook a better medium for individuals to share the stories that shape their identities, and the idea behind Timeline Brand Pages is no different. Schools have identities too. Timeline can highlight your school's unique identity and important stories—helping you reach your enrollment goals. Understanding best practices will enable you to make Timeline an invaluable part of your targeted online marketing plan.
According to Facebook, Brand Pages are designed to be more personal and engaging than their predecessors. This is great news for admissions marketers, as the success of social network marketing greatly depends on engagement. When prospective applicants or their parents visit your Brand Page, the experience is instantly personalized. A prominent display on the landing page will show them how many of their friends "like" your school and list any public mentions of your institution and other related topics.
4 Best Practices for Timeline Brand Pages
Social network marketing is best, when it is genuine, engaging, information-rich and conversational. The more compelling and engaging your content is, the more it will get "liked" and commented on, generating organic buzz for your content— and school—via more and more news feeds. Follow these best practices for Timeline success.
1. Share Great Images: Timeline is more image-centric than earlier Facebook Pages. Use this to your advantage and post lots of photos. Images are more salient than text and will help your content and school be remembered. Photo and video content give you a chance to provide a behind-the-scenes look at your school—capturing the essence of the unique academic experience you provide.
2. Have a Captivating Cover Photo: Choose your cover photo wisely. It is the focal point of your Brand Page and commands significant attention. Harvard University's cover photo features an expansive shot of its graduating class. It is an effective cover photo; it is

captivating and captures an important milestone. Telling a story through your cover photo is a great idea. Make sure that your cover photo is high-resolution. Your cover photo is first impression visitors will get of your school, and you want it be strong. Change the cover photo on a regular basis to reflect important happenings. The profile photo is superimposed over the lower left corner of the cover photo. If your cover photo is complex, showcase your logo or crest in the profile photo.
3. Utilize Insights: Facebook provides analytics for your Brand Page—telling you who your fans are and breaking them down by gender and location to give you a sense your audience. It is up to you to understand the data and how to use it to your advantage. Put the insights to good use by tailoring content for your key demographics. Insights also inform you how you reached people, so you can see which methods, whether free or paid, are most effective. Here is a summary of what is available on the Insights Dashboard:
People Talking About This (PTAT) is the total number of people that have engaged with your page, including those who "liked," commented or shared something or answered a question.
Friends of Fans is the total aggregate number of friends of your fans. This number is important, since your content has the potential to reach these friends of fans. The "likes" and comments will show up on their news feeds, exponentially expanding the possible reach of your content.
Reach is the total number of people who have seen content associated with your page. This number gives you a sense of the total exposure you are actually achieving.
Virality is the percentage of fans who saw your content and interacted with it through "liking," commenting or sharing. Your virality percentage lets you assess engagement and revamp your content according.
4. Highlight and Pin Important Content: You can draw more attention to an important post by "highlighting" it. To highlight content, select the star icon on the top right corner of any post on your Timeline. This displays your post across the width of your page, creating increased focus for significant topics. The "Pin to Top" option is also available. When you pin something, it displays larger and also becomes the first post on your Timeline. Facebook users are presented with a surplus of content; pinning makes important information more visible and helps your best posts be seen. Highlight and pin content to garner your school the extra focus and exposure you seek.
What are your experiences with Timeline? If you haven't spruced up your school Facebook page, summer is a great time to give it an overhaul for the fall admissions cycle. If you need a hand, we're happy to help. Reach out to Innovative Marketing Resources.