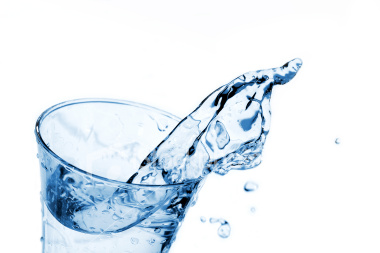 Ensuring that your school is being effectively marketed and reaching your enrollment goals requires having a great website with varied content. Your overall web presence not only needs to be visually appealing; it is vital that you supply valuable and up-to-date information to potential students and their families. Are you looking for another method to increase site traffic and amplify enrollment? A powerful way to reach out to prospective applicants and their families is creating engaging blog content. Adding a blog to your marketing mix keeps your school website fresh and inviting and brings the benefits of inbound marketing: lower cost per applicant. Consistently adding great blog content on a weekly basis will draw more visitors to your site and help you reach your school enrollment goals.
Exciting, engaging content is a big deal. Dynamic content creation is a major goal of inbound marketing. According to a MarketingProfs survey, 37% of B2B marketers cite content, which is not provocative or engaging, as a barrier to effective business lead generation. Be a provocative and engaging content creator and avoid making the same mistake. Effective content is the way to achieve greater lead generation and inbound marketing success. Generate a great marketing mix by following these 5 rules for creating effective school admissions content.
1. Provide Useful, Information-Rich Content
Creating useful, information-rich content will always be appreciated. Speak to the needs of your readers. Make frequently asked questions and common issues a focus of your blog. The survey found that content is deemed boring, when the main focus of it is an organization's own product and service offerings. The lesson here is simple; be helpful and provide your readers with informative content, which they can put into action and make informed educational decisions. Instead of just talking about school offerings, provide solutions.
2. Target Your Audience
You cannot please everyone at the same time. Instead, identify your target audience and speak to their needs. Your writing will be far more engaging and useful, if you avoid generic advice and focus on speaking to the specific needs of your readers. To do this effectively, you need to define reader personas. In creating personas, your readers' biggest challenges will be uncovered. When you talk to prospective students, current students and teachers, be an avid listener. The challenges they wrestle with are likely similar to those experienced by your readers. You can use these challenges as highly effective topics for content marketing.
3. Leverage Your Content with Newsjacking
Newsjacking is about relating your content to a topic that is blowing up. When a topic is all over television and everywhere in online news, it is clear that the topic is interesting to most people. If you can find a way to relate your content to an exciting story, you may be able to leverage its popularity to draw attention to your content. When done effectively, newsjacking is very timely. If a hot topic pops, and you relate to it, do not hesitate. Be one of the first to newsjack it.
4. Create Visually Appealing Content
People are deluged with a surplus of text and data to digest on daily basis. Give people a break; make ample use of images and infographics. Infographics convey a great deal of data in a compact package. If you want your content to stand out, have an impact and be remembered, it must be visually engaging. Images are more salient than text, and a great photo can be worth a lot.
5. Don't Shy Away from Humor or Shock
People love to laugh, and they also enjoy being shocked. If appropriate, go ahead and be funny from time to time. Shaking things up with humor will breathe new life into your content and be refreshing for your readers. How can you shock people? Providing surprising data is a good place to start. Always be helpful and provide informative content. Even if it is not shocking or funny, useful content will be appreciated and shared.
A great school blog is one of the most powerful tools for generating activity at the top of the school admissions marketing funnel. Blogging can immensely increase your website traffic and number of prospective applicants. The more blog activity your site has, the better. Our inbound marketing agency can help you optimize your school blog with keywords that capture your brand promise and address applicant issues, including on-page and off-page search engine optimization—reaching the right audience through targeted online marketing and achieving high prospect-to-applicant conversion.