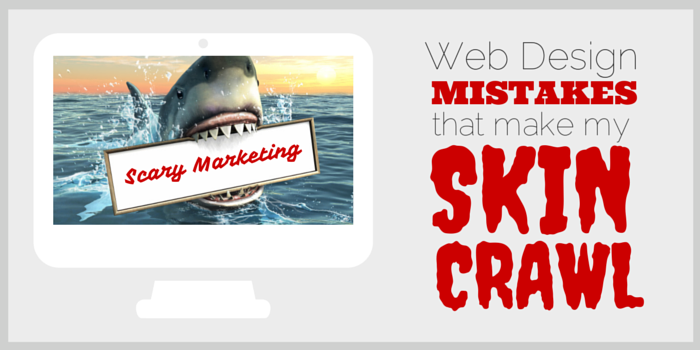 Welcome to October, the spookiest month of the year. It's the only time of the year when you can see witches, werewolves, and goblins galore. But as my colleague Danielle Winkler said in her installment of scary marketing month, a good inbound marketer can't let a blogging opportunity go to waste.
So while you may only see things that make you feel creepy-crawly once a year, we see marketing mistakes that make us creepy-crawly every month of the year. She covered the lack of marketing and sales alignment; I'm covering horrific web design mistakes.
In each section of this blog post, I will go over a fundamental design concept, explain what it is, why it's important, and then give you either a good example, a bad example, or both. If you have roughly seven minutes to spare, and you want to leave with a better understanding of essential design principles, then read on.