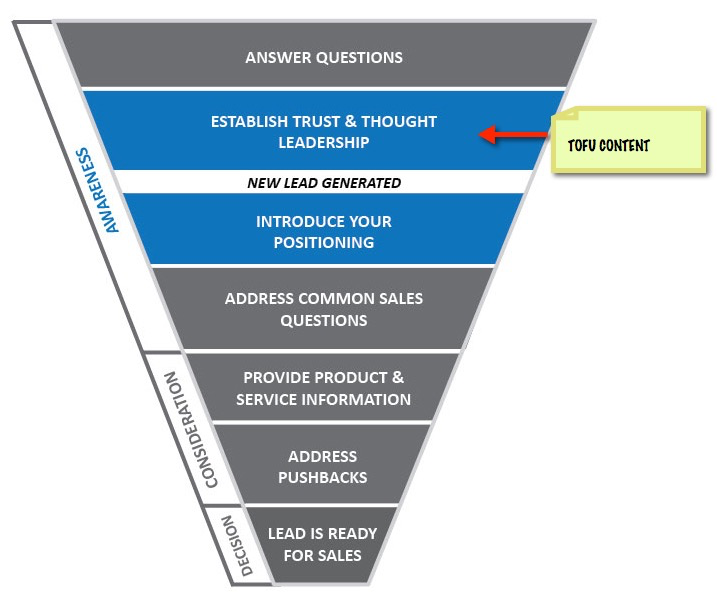 Through the use of marketing automation software (like HubSpot) or Google Analytics, we, as marketers, can track how many people come to our websites. We can even determine how this traffic found our website:
Organic search
Social media
Referrals – links from other sites
Email marketing
Direct traffic
Marketing campaigns
While this information does have some value, it does not provide us with any data that we can use to begin to segment, nurture, and engage with this website traffic. This is where the top-of-the-funnel (TOFU) offer comes in to play.
The purpose of TOFU offer is to entice an anonymous website visitor to give up some of their contact information in exchange for access to the content offer.