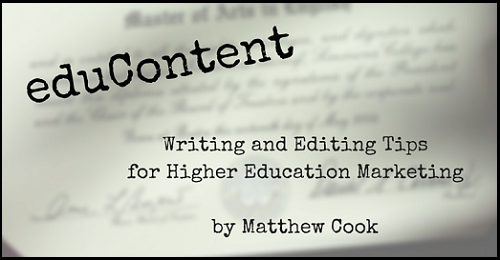 You've launched a blog in hopes of attracting qualified applicants to your college's website. You've wrangled a group of enthusiastic and knowledgeable writers. Now comes the hard part. Everyone's looking to you—pens in hand—to tell them what to write about.
As a concept, blogging for your college is a no-brainer: turn out a steady stream of content, attract website visitors, and watch the qualified applicants roll in. It's that "steady stream" part that trips everyone up, though.
At my agency, we usually recommend to our education clients that they blog at least twice a week—more often is even better. How can you possibly keep pace without running out of topics?