Facebook Graph Search has caused quite a stir in the world of social media marketing. Social media is a big deal these days, so staying informed and up-to-date on new developments and best practices should be of paramount importance to you.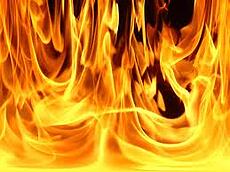 Using the best new mediums and adopting best practices will only get you so far though, because social media success cannot happen without excellent content creation. The quality and social capital of content is becoming increasingly more important to SEO. To attain a highly trafficked website and amplify new business, you need to create content that is helpful, engaging, high-impact and highly shareable. Achieving high rates of social content curation—social sharing—is what your content needs to do to enhance SEO and boost website traffic. Creating highly shareable content is the real hurdle.
Once you become a dynamic producer of such content, others will promote your content for you and increase your online influence. In the meantime, share your content on the major social networks, including Facebook, Twitter, LinkedIn and Google+, and syndication sites, such as Social Media Today and Business 2 Community. Successful social media marketing needs to be consistent, organized and strategic. You must dedicate yourself to maintaining a stellar social media presence. The landscape of social media can change quickly. To gain or maintain a social edge, it is vital to stay informed and explore hot new developments like Graph Search.
Facebook Graph Search
Nolan Feeney of Time Magazine called Graph Search "the Google of Facebook profiles," which is quite fitting. Facebook is home to an enormous amount of social data. Graph Search leverages this digital warehouse of big data to allow for searches more specific than you may have ever thought possible. When you search phrases and keyword combinations of your choosing, Graph Search aggregates the results from all the social data people share on Facebook, such as where they live and work and what they like, including interests, activities, movies, literature, products and brands. Facebook provided the following searches as examples: "people who like tennis and live nearby," "tourist attractions in Italy visited by my friends" and "movies liked by people who are film directors."
Such amplified and specific search capability has important implications for marketers. For example, imagine searching for friends of friends who work in B2B sales in the Boston area or business publication in New York City. Graph Search will allow marketers to leverage their shared connections to make new contacts and find new business opportunities—much like on LinkedIn. Graph Search results are prioritized by your connections—meaning things that your friends or friends of friends have said, done or publicly recommended on Facebook. Therefore, the results for the same search criteria will vary from one user to another. Graph Search should make it possible to locate your business niche via your connections—no matter how specified. Although Graph Search is still in beta, you can join the waiting list and try a search here.
You should always remain flexible and willing to revamp your marketing strategies. Keep an eye on Facebook Graph Search, and you may be surprised by its vast data mining and search capabilities. Figuring out how to use the data to advance your business is up to you. Although social media marketing is important and potentially very powerful, it really is only one facet of a complete inbound marketing strategy. To reach all your marketing goals, it is vital to use a proven marketing platform, such as HubSpot, and work with a successful marketing agency.