Are you looking for a way to reenergize your school's marketing mix and increase applications for full enrollment? An effective way of amplifying your school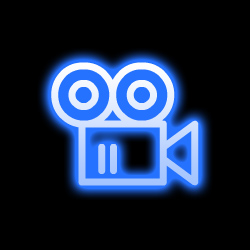 admissions marketing is the use of relevant, engaging and information-rich video content. Video content could assist your school in effectively engaging prospective students and their parents via your website or your own YouTube Channel. Informing prospective applicants about all that your school has to offer, while also entertaining them, can be highly valuable in helping your school achieve its admissions goals. In the competitive education marketplace of today, creating and sharing dynamic video content could be the key to success of your school admissions marketing.
YouTube
YouTube is wildly popular. Although initially the website was mainly just a place to watch entertaining, viral videos, now the "how to" category, which includes educational content, is the fastest growing vertical of the social video network. Publishing informative and entertaining video content on YouTube could increase your reach in a big way. Your content could become popular on YouTube and could even get republished on other websites. Harvard University has a great educational YouTube Channel. Creating and maintaining an engaging video presence on YouTube would be valuable in and of itself. However, you can also easily embed your YouTube video content into your blog posts and email newsletters to generate increased interest and add flair.
10 Impressive YouTube Statistics
Jeff Bullas recently shared some statistics that are relevant to school admissions marketing and illustrate the power that YouTube wields. In order to succeed in today's competitive education marketplace, you need access to high-quality data, and you must use it your advantage as part of your inbound marketing strategy. Get data on your side, and ramp up your school admissions marketing with the power of YouTube.
1. YouTube has 490 million users worldwide.
2. It generates an estimated 92 billion page views each month.
3. The average YouTube user visits the site 14 times per month.
4. The "how to" video category is the fastest growing vertical on YouTube.
5. The average user spends an average of 25 minutes on the site each time they visit.
6. The average user spends 5 hours and 50 minutes per month on the site.
7. YouTube has a broad demographic of 18 to 54 years old.
8. YouTube Mobile gets over 100 million views per day.
9. Millions of subscriptions happen every day.
10. The YouTube player is embedded across tens of millions of websites.
These statistics clearly illustrate the boost YouTube could bring to your school admissions marketing. Rise above your competition with dynamic video content. Innovative Marketing Resources is available to help plan and execute successful inbound marketing for your school or college.