Blogging is difficult work. Creating content that resonates and gains traction on the web today is even harder. 2 million blog posts are published every 24 hours, so standing out takes more than just showing up to publish every Monday, Wednesday and Friday. You've got to create great content, because no one has room in their RSS feed for mediocre. Even high-quality might not be enough to get noticed unless you're connecting with individuals with digital influence and distributing on the right social media channels. We've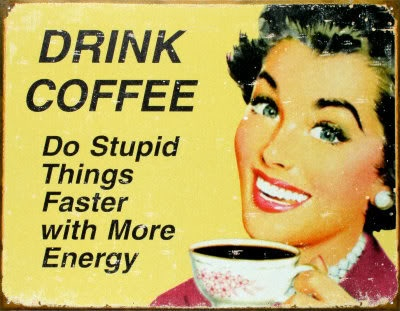 compiled some ways that you can stop wasting time on content creation that no one reads and create great content that earns social media shares, inbound links, devoted fans and drives some new revenue for your business:
1. Ensure Your Blog Title is Stellar
People don't always read what they Tweet. In fact, Social Media Scientist Dan Zarrella found that out of a sample of 2.7 million blog titles, over 16% had more social media shares than clicks. Would you have started reading this content if the title was "How to Blog?" Probably not, and it wouldn't have gained much traction in an era where there's over 5.8 billion search results for that same phrase. Your blog title needs to be actionable, specific and intriguing enough to really stand out. Let's examine the basic benefits of taking the time to fill your title with powerful words and original ideas:
More People Will Share Your Content
Your Click-Throughs and Website Views will Soar
The Likelihood of Influencers Taking Notice Will Also Soar
2. Write for Real, Smart People
I sincerely hope you're not keyword stuffing or employing sketchy SEO tactics like cloaking, doorway pages or adding text in the same color as the page background to your website anymore. Not only is it ineffective, it's likely to get your page hit with negative SEO. As the Google search algorithm is updated hundreds of times each year, it becomes gradually closer to thinking like one of your consumers. In the words of Google's anti-spam team lead Matt Cutts, "quality content is the key to Google rankings." That's why SEO is no longer about how many long-tail key phrases you've managed to pack into 600 words, it's a matter of how many social shares and inbound links you've generated (see what is Topicjacking for some ideas).

Quantity matters, but quality matters much more. Your on-page SEO efforts only account for about 25% of your website's total ranking in search results. Keyword research, connecting with influencers and taking the time to truly create great content are the most effective SEO tactics in 2012 and beyond.
3. Don't Isolate Yourself
Catching the attention of people with digital influence in your niche can be the difference between gaining an inbound link from the New York Times and just a few dozen page views, as leading marketing blogger Jeff Bullas found following the unprecedented success of his content How to Look Stupid in 140 Characters. It doesn't matter how great your content is, if you're not identifying and creating a "short list" of high-octane influencers, you're not going to do very well. The stereotype of the isolated artist who can gain fame through sheer brilliance is now virtually a myth. You need to identify the topics and social media that can make your content appear relevant, and continually network.

If you've committed yourself to a strict blogging schedule and you're writing well, you're probably on the right track to moderate success. To create great content that will explode your bottom line requires much more attention to original blog titles, quality and the topics and people that matter.