When I was just getting started in sales, one of the training sessions I attended was given by Stephen Covey. I was very sorry to see that Stephen Covey passed away this past Monday after sustaining injuries in a biking accident. His focus and clarity offered the power of purpose to those seeking success in business and the influence of his principles will certainly live on in with successful inbound marketers.

I don't recall the exact title of Covey's talk but it was geared toward the genre of successful habits… you know, the things that successful people do that you can emulate. One of the principles that has stuck with me through the years, and was a favorite saying of Covey, is begin with the end in mind. I have found that it's especially useful to begin with the end in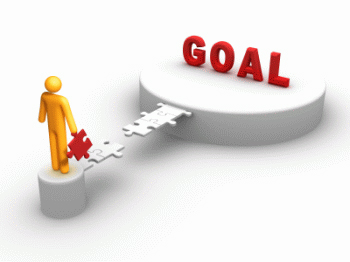 mind if you want to be successful in inbound marketing and I've developed the habit of asking myself these "Covey-questions" when I'm thinking about a new lead nurturing campaign, doing keyword research or creating buyer personas. The more you invest in the response – the more actionable the answer is – the more valuable the exercise. Give these a whirl and let me know if you have some begin with the end in mind questions you've found especially useful.
What Does Success Look Like?
Unhelpful answer: "We want more site traffic and leads."
Actionable answer: "We want to increase sales revenues from online marketing channels by 53% over the next 11 months. We will accomplish this by ramping up our targeted content, social media, email marketing campaigns and by nurturing leads into qualified sales leads."
Who Buys From Me?
Unhelpful answer: "We will target chief executives because they are the final decision makers in every business."
Actionable answer: "We must specifically define our prospect persona, buying process and decision influencers in order to develop targeted marketing campaigns. We will incorporate the insights of those who bought and those who did not buy to identify both key players and process in the buy cycle."
How Will We Attract Prospects?
Unhelpful answer: "We pack as much information onto our web pages as possible and optimize it for search engines."
Actionable answer: "We will carefully consider our prospects' problems and the ways they find solutions. We will generate educational content to provide our unique insights and solutions via blogs, social media, ebooks, videos and webinars. We will make promote our content so it is easily found on social networks, forums and information channels commonly used by our prospects. We will increase our visibility with search engines by publishing content three times per week and by addressing on the topics and using the language of the customer."
How Will We Convert Prospects to Qualified Sales Leads?
Unhelpful answer: We will publish our content behind forms with low-entry barriers, asking only for name and email.
Actionable answer: "We will create and distribute content that is highly desired by our buyer personas. We will develop a personable lead nurturing strategy beginning with low-barrier requirements at the TOFU and uses lead segmentation techniques based on our sales process as we nurture leads with increasingly valuable content and nurture them in the MOFU toward a qualified sales engagement at the BOFU. "
How Will We Convert Qualified Leads Into Customers?
Unhelpful answer: Our sales team will review leads that visit our site, evaluate them, assign them as needed and follow-up with a phone call.
Actionable answer: "Our inbound marketing strategy and marketing automation process will identify qualified leads, assign them to accountable sales people along with information gathered in the nurturing process to assist in closing them as customers. The accountable sales rep can then either tag the lead for close or return the lead to the nurturing process along with intelligence we can use to improve our nurturing strategy in the future."
If, as Stephen Covey would say, you begin with the results from each of these questions in mind, they will naturally focus your inbound marketing activities to uncover flaws in your process and accelerate the path to the desired outcome. The more actionable you're your responses to these important strategic considerations, and the more faithfully you apply inbound marketing best-practices, the faster you will be able to achieve your business goals. Overlooking the answers to these questions or jumping to conclusions will result in more trial and error and more cost in time and resources before you achieve a spectacular ROI on your inbound marketing.