When I first overhead the term hashtag used at a cocktail party, I have to admit I thought people were talking about some new effort to stigmatize marijuana users…and, these people really need a social media policy... so don't feel badly if you're thinking to yourself, didn't we call that a number sign(#) or pound sign?

Hashtags are social media speak for an affinity group and they are one way to share your ideas, conversations and content beyond your loyal group of immediate followers on social media networks like Twitter. For example #business may represent a group of people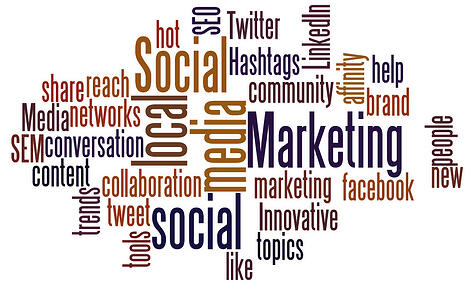 conversing about business issues. #b2bmarketing may access business to business marketing conversations, etc. Hashtags are included in a tweet using the convention #<tag> and one or more can be included in your tweets.
Great. So how do you find these affinity groups and more importantly, how do you find the groups that are most likely to be interested in what you have to share? If you just make up a hashtag, obviously no one is following it (yet) so you're just tweeting to yourself (but that's an existential blog topic…). To the rescue… these 5 tools will help you master hashtags and find the tags that give you access to the groups you want to be tweeting with.
Hot or Trending Tags
Sometimes you want to be involved in whatever conversation is hot. Social media is great for banter on hot topics and tools like hashtags.org and what the trend provide different ways to find and evaluate hashtags that are especially active.
Birds of a Feather
What if you're interests are the mating habits of white tail swallows… chances are you're never going to find that topic in the hot conversations category – sorry. But a tool like Twubs can help you find affinity groups that share your – even unpopular – interests and expand your network with other like-minded individuals.
Decoding the Tag
#ismarketing, #ldiw, #raimerda How is anyone supposed to know what these tags mean? #ismarketing for example is a group interested in independent schools marketing, which might be of interest to you. Fortunately there's TagDef, a tool that provides a Wikipedia-like function for hashtags. If you create a tag, it's always a good idea to visit TagDef and create a definition for your group so that the next person who wonders what #ytgmore means can find out and join your conversation.
Local Tags
With the explosion of smart devices, mobile marketing is an increasingly important part of a successful B2C marketing strategy. As you might expect, social conversations can also be local. Trendsmap is a tool that helps you visualize hot topics in different locales and also find topics that are trending in your area.
How have you used hashtags? Have they helped expand your reach or hook you up with an affinity group? What tools are you using to find the best tags? If social media is an incresingly important part of your marketing strategy, speak with the professionals at Innovative Marketing Resources.
Click below to learn more about our proven inbound strategy.