In 2011 I blogged on the question of whether schools should blog. The topic generated spirited discussion online, and in Twitter, with schools marketing advocates like Chuck Will, Brendan Schneider and Neil Pierson sharing their views on the positive impact of school blogs. Those discussions led to a lot of questions about how to actually start a great school blog. So our Innovative Marketing schools team began collecting our experience, knowledge and advice to create a short webinar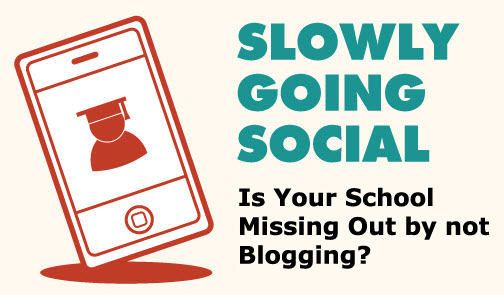 on starting a great blog at your school. If you missed the live presentation, no biggy, we recorded it along with answers to the most popular questions and the whole thing runs under 25 minutes.
Before I commend the webinar to you, I'd like to revisit the topic of why blogs are import and point out a couple of highlights on the topics covered in the webinar:
What a school blog is and what it is not
The importance of personas for great school blogs
The range of topics available to great school blogs
How to actually go online and write a blog, using the Hubspot platform as an example
And much more. But to the question of why blogging is important to schools... most of the time when we start working with a school the engagement is about enrollment. Everyone is concerned with maintaining full enrollment – for good reason, a school can't run with empty classrooms. (By the way, if you have not seen our schools marketing activity enrollment calculator, it's a great free resource for pinpointing where you need to focus to manage your enrollment.)
What Does Blogging Have To Do With Enrollment?
So how does a school blog fit into the enrollment picture? The answer may not be obvious because a blog is not directly associated with traditional enrollment marketing activities like
"Our school blogsite at Covenant Christian School Sydney generates over 2,000 unique visitors a week, with an average of 4,500 total visits. The reason is fresh content. LOTS of photos (over 15,000) plus videos. We have averaged 2 blogposts every school day for the past three years."
- Neil Pierson
school fairs, outbound email or postal mail campaigns etc. But if your school has a website, especially a website that is designed to create engagement with prospective parents and students, a blog is one of the most powerful enrollment tools at your disposal.
Even schools that are not doing any inbound marketing use the concept of a funnel or process to describe the way prospects engage with the school. At the top of the funnel are broad activities designed to draw visitors to the school or its website and along the way are conversion opportunities such as a school tour, participation in a summer program, application submission etc. At the bottom of the funnel is the offer to enroll and an acceptance event. The two questions facing school admissions marketers are:
How to create enough activity at the top of the funnel (at the right grade level)?
How to improve conversion at each step in the process?
A great school blog is one of the most powerful tools for generating activity at the top of the school admissions marketing funnel and we can see the impact of blogging on both visitor traffic and enrollment prospects from a 2011 study conducted by Hubspot. The take-aways: Blogging works and more blogging works better!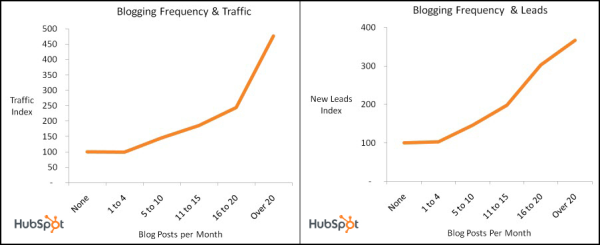 Why Isn't Your School Blogging?
Two of the main reasons schools admissions marketing professionals aren't starting blogs are lack of resources and good old fashioned inertia. Innovative Marketing can help you with both. Our staff has years of experience wringing cost out of schools marketing programs and we'd be happy to look at ways to reduce costs or suggest re-direction of resources for your school's marketing programs. Second, we're great coaches when it comes to having an advocate for your efforts to start or improve your school's marketing in general and your blog in particular.
So when you are thinking about where to invest your time, money and energy in 2012 to maintain or improve your enrollment, think about starting a great blog at your school and if you need help creating the resources or finding the voice and direction for your school marketing, Innovative Marketing Resources is happy to help.