Infographics—or information graphics—are visual representations of information, data or knowledge. They are used to convey complex data or a great deal of information in a streamlined fashion to foster quick and easy understanding. (remember the adage a picture is worth a thousand words?) Consider adding infographics to your school admissions marketing mix. If you want your school to stand out to among its competitors and be memorable to prospective applicants, feature more visual content on your school website in order to amplify your school admissions marketing.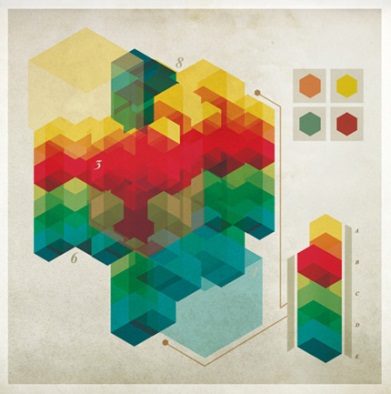 Create a great marketing mix by using all the tools at your disposal and presenting engaging and information-rich content. Visual content in the form of infographics is invaluable. Images are more salient than text and will help your school be remembered, when decisions about school matriculation are made; visual content - appropriately optimized for SEO - will also improve your school's internet search results.
Mint.com's Life After College Roadmap and Cool Infographics' How Mobile Technology is Changing World Travel are examples of effective and visually appealing infographics. For more infographics and tools for creating your own infographics, visual.ly is a great site. Visual.ly also hosts a wide variety of education infographics. Creating a great infographic to present data on your school can be very rewarding; a well done infographic has the potential to go viral. Neal Patel of Quicksprout generated immense traffic with his infographic The Complexity of the U.S. Tax System, which drew 20,000 visitors to back to his website.
What Types of Content Can You Showcase with Infographics?
Academic offerings
Extracurricular activities
Sports information
Alumni data
Campus amenities
Student Demographics
An infographic—complete with photos—detailing how to prepare for matriculation and what to expect after enrollment would be invaluable to incoming students.
The Way Infographics Are Used
Creating an infographic to highlight information on a hot topic makes it more all the more likely to be shared, and social sharing is a valuable commodity for inbound marketers. Infographics are widely shared on Facebook, Digg and Stumbleupon. A clever infographic is something bloggers will reference and link to. Today, infographics are everywhere: in the media, in published material, educational and scientific texts, user manuals, road signs, and of course they abound online. Infographics illustrate data that would be unwieldy in text form and act as forms of visual shorthand. Weather data is also commonly conveyed in infographics.
The potential for big exposure and traffic is reason enough to throw your hat in the ring and start creating and sharing infographics on your school website or Facebook page. Infographics are engaging, visually appealing and helpful to your prospective applicants. They generate traffic and can create high-quality inbound links to your school website. If graphic design is not your forte, help is available! If you would like advice or assistance in creating high-quality infographics, our inbound marketing agency can help. Make infographics a part of your marketing efforts and start communicating concisely and powerfully.